A Montessori environment provides the child with an experience of a community other than the family. The need for independence from the mother is provided by a Montessori Environment in an ordered and consistent way. It is a place where the child finds satisfaction for his/her psychological needs.
From 6 months on wards, the child is surrounding in a warm, stimulating environment which mimics the childs home. The Montessori approach of freedom within limits is applied and the child is allowed to develop at their own pace. The class ratio is 1:3 and the teacher must hold a recognized Early Childhood Education Diploma. The infant program is based solely on the child's needs and is developed in conjunction with the parents, on a one-to-one basis. The infant program is the child's first experience out of the home, therefore is meant to be an extension of their household environment. There is ample space for movement, gross and fine motor development, social interaction and cognitive and emotional development. There is space for exploration and creativity to enhance their overall development.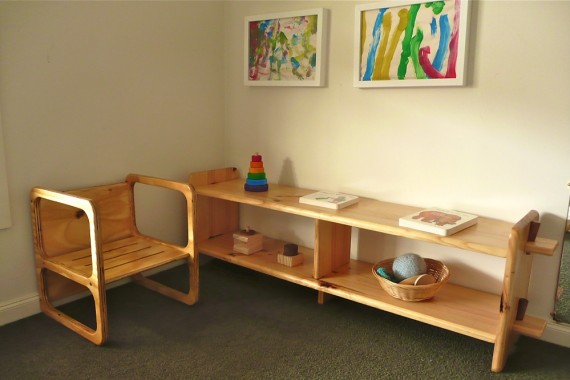 The daily program plans of activities are varied and flexible. It includes the following:
Activities appropriate for the development levels of the children
Group and individual activities
Activities designed to promote gross and fine motor skills, language as well as cognitive, social and emotional development
Active and quiet play
Consideration for the varied ages within the group and the needs of the individual child
Opportunities for creative exploration
The goals of the Infant program are as follows:
Assist in the normal development
Forming routines
Foster the development of basic trust
Communication
Outdoor play
Each child under 30 months of age that is in attendance for six hours or more in a day must spend up to two hours each day outdoors for play or walk in a stroller or both weather permitting, unless a physician of the child advises otherwise in writing.
Enroll your child to Head Start Montessori School today and take advantage of the programs and benefits of a private school.
Get started with our easy to fill out online form.